Happy Camper Pizza is the family-run business of Remi and Sonia (hello from us).
Our whole family is Pizza obsessed. We have even travelled around Australia in an Airstream and eaten pizza in as far flung places as Coober Pedy.
When we're not seeking adventure, we're based in Melbourne, serving our yummy pizzas on the Street, at Festivals, Parties, Weddings, Events and Corporate Functions.
At just 5.6 metres long, our Happy Camper, Allegra, is made from a 1968 Airstream which took a feat of engineering to fit out as a pizza van.
Despite her wee size, we serve restaurant quality, handmade pizzas out of her. And can really churn them out.
Our 1962 Chevrolet, Merri The Chevy, is unlike any food truck in Australia.
Complete with an Italian, commerical-sized woodfired oven AND beer taps (she can even serve coffee martini's on tap), she has been lovingly designed with private functions in mind.
YUMMY PIZZAS
We are passionate about our pizzas and use as many fresh and seasonal ingredients as possible.
Our Italian style pizzas are handmade from scratch, then cooked on a stone in a 380 degree oven to create the perfect crust and authentic texture and taste.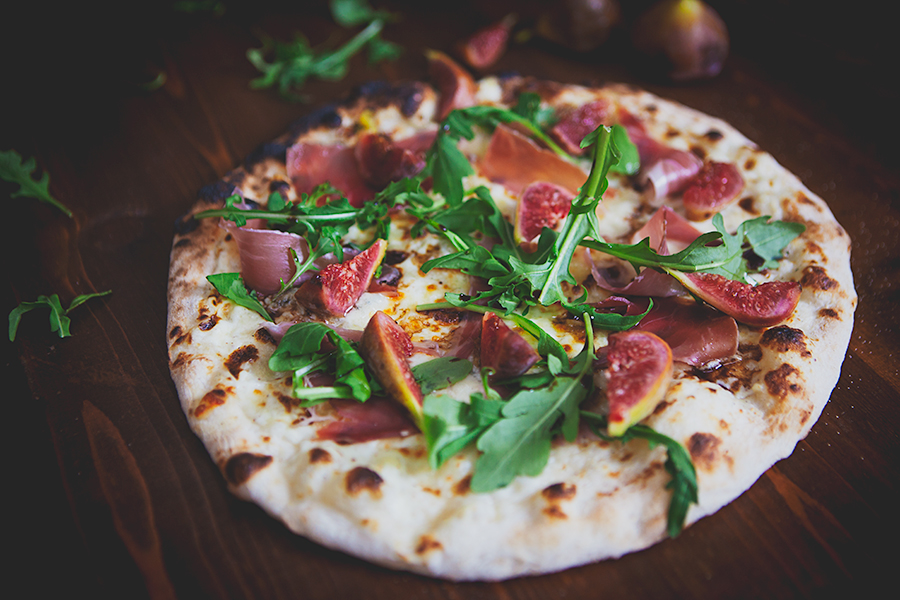 INVITE US TO YOUR PARTY, FESTIVAL OR EVENT
HAPPY CAMPER PIZZA specialises in parties and private functions.
Whether it is to feed 50 or 500, our beautifully renovated Airstream is available for birthdays, engagements, weddings, special events and corporate functions.
And if you're looking to create an old world feel, we can even bring our vintage props and Yard Games along!
We have a great collection including giant Jenga, Croquet, Petanque, Ring Toss and Gant Connect Four.
And we will even hang festoon lighting from our Airstream for FREE.
We'd love to be a part of your big day and will tailor the perfect Menu to suit your event.
CONTACT US
Sonia and Remi
Phone / 0420 633 495
Email / [email protected]